Visit Mount Pleasant
Start your Mount Pleasant/Titus County adventure at the visitor center located at the Mount Pleasant/Titus County Convention and Visitors Bureau.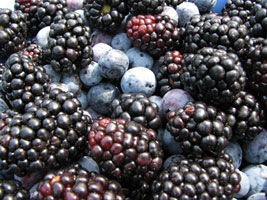 Then explore the variety of parks and lakes that add to Northeast Texas' beauty. More than 17,000 acres of fishing, swimming and skiing are available on lakes
Bob Sandlin
, Monticello and Welsh. Combine that with visits to
Greer Farm
and
Efurd Orchards.
Add in the historic downtown shopping, lunch or dinner in one of the great dining spots, and finish off with dessert from one of the many sinfully-sweet candy and dessert shops.
Need a place to stay? Check our
business directory
for lodging and also see our
calendar of events.
Want to view the Mount Pleasant/Titus County Visitor's Guide with details before you visit? View the
guide online
or request a guide by mail. The guide has information on lodging, dining, and shopping options.
For more information, check us out on
Facebook.


See you in Mount Pleasant!